QUALITY SERVICE & REPAIR
European Asian & Domestic
Amwell Automotive is a premier automotive repair facility specializing in superior customer service. We have an awesome team and work together to provide all of our clients with exceptional service, we are proud to be an ASE Blue Seal facility with ASE certified Master Technicians on staff. We are accredited by the Better Business Bureau.

STRAIGHT FORWARD APPROACH
on Vehicle Diagnosing & Maintenance
We are known for our straight forward and honest approach to your vehicle. We consider your vehicle to be our patient and maintain a comprehensive vehicle maintenance history log. Our goal is to develop a long term care plan and keep your vehicle healthy for as long as you choose to keep driving it.

Customer Satisfaction
is our #1 Priority
Quality Service
ASE-Certified Master Technicians
Repair Foreign and Domestic models
Over 80 years of combined work experience
Personalized Service
We use the most up-to-date technology to get reports from your vehicle to diagnose the problem as efficiently as possible
West Amwell Township Auto Repair
Serving Lambertville & Surrounding Areas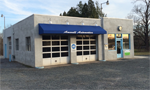 We are located in West Amwell Township New Jersey serving nearby Lambertville, Titusville, Stockton, Flemington and New Hope Pennsylvania. We are equipped and staffed to handle repairs on European, Asian and Domestic model cars and trucks. Specializing in diagnostics, factory software updates and key cutting/programming. We are registered and licensed with NASTF to legally obtain key codes and security pin numbers. We also do everything from tune-ups and brake repairs to engine and transmission replacements to wheel alignments and air conditioning repairs. We provide detailed digital inspections of the major systems of your vehicle so we are all on the same page with its overall condition. We offer used vehicle pre purchase inspections. We are also a New Jersey certified emissions repair facility.
Professional & Skilled Technicians
Our State of the Art Equipment Will Get You Back on the Road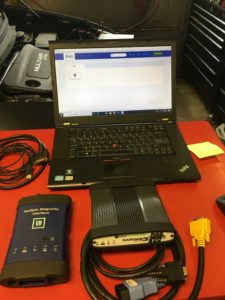 We pride ourselves on being able to diagnose and solve problems that have stumped the dealers and other automotive shops. Our testing equipment is state of the art as are our technicians and support staff.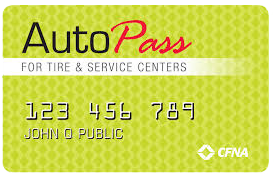 Special financing available, apply today!
Voted Best in our County by clients!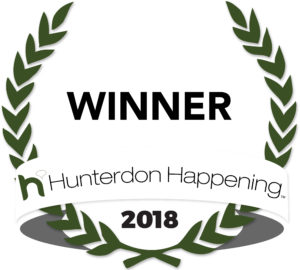 The Amwell Automotive Mission Statement:
Deliver quality service with an exceptional customer experience following
the fundamental principles of honesty and integrity.
Extremely thorough.
I was very impressed with how thorough the mechanics were with the initial inspection of my car. Not only did I receive an email detailing what had been found but it was prioritized and accompanied with pictures. To top[ it off the bill was about half of what I was expecting. I would highly recommend Amwell Automotive to anyone Bill W.
Trenton N.J

Expert mechanics with people skills
Amwell Auto is a superb small business. It has the experts and equipment to handle any job, and the intimate scale to always put the customer first. Tom H.
Stockton N.J

Routine Maintenance
I really appreciate the fact that Amwell Automotive checks over my entire car. They let me know about my tire wear and other significant facts with misc. engine parts. We trust their expertise and will continue using their services with confidence. Edward E.
Lambertville N.J

Service and location
They always go the extra mile for me, and especially since I recently delivered my Dad's Lexus 450h. He had passed last year, and Amwell Auto went through the repair records of my 2015 Lexus in detail, looking at all the work that was completed by previous service stations and dealerships. They filled in the gaps and performed a service on the vehicle that provided a solid baseline for future servicing. Solid job as usual. Highly recommend! Paul R.
Lambertville N.J

Few ,if any ,peers In the auto repair industry
I have found a level of trust that Simply was absent in any repair service provider we used previously. Their proactive style of service is what brings me to their door every time I need help. It's clear to us that they know what other repair providers don't. That doesn't just happen, it takes work.' Chris I.
Lambertville N.J

As always, perfect.
I've been coming here for over 20 years and I'll keep on coming! Ann S.
New Hope P.A

Trustworthy
I needed to remove one of the services they recommended, and instead of trying to force me to do everything, Pat leveled with me and helped me defer one of them. When does that ever happen with a mechanic??? So honest. Carie C.
Lambertville N.J

Quick and thorough
Took an old car of mine in for a once over, they were extremely thorough and snapped photos of each issue the car had and told me the order of urgency with each problem. I really enjoyed the photos they took as it built my trust in what they were recommending for what got fixed. Honest, quick to repair, great price. Chelsea F.
Lambertville N.J

Confidence in workmanship.
I always Feel confident that the work is being done efficiently and when I leave I have a clear understanding of what else needs to be done. Customer service is great and I always feel welcome. Ginny B.
New Hope P.A

Wow what customer service
The experience and knowledge is just amazing. How quickly they diagnose and fix problems is incredibly. All the while always communicating and doing what they can to get your vehicle back to you as quickly as possible keeping you informed of what they found. Ted M.
Lambertville N.J

Taking Care of My Tacoma
Amwell Automotive takes great pride in taking care of our vehicles. My Tacoma is no exception. When Kevin called me to review my front brake pads getting low, he did say they might or might not make it to the next oil change in 5,000 miles. I honestly couldn't remember ever having had brakes and rotors put on the truck which is a 2013 with 95,000 miles. Low and behold, these were the original factory brake pads. He did it right with ceramic brake pads in lieu of the cheapy ones. I guess he followed the manufacturer specifications, but I was delighted when I reviewed the bill details at home. I had forgotten to mention putting ceramic pads on. Thank you Kevin!!! Lonnie B.
Lambertville N.J

Great Service
I would recommend Kevin and all the staff at Amwell Automotive to everyone. Quality work, clear and concise explanations and a fair price. Drew M.
Hillsborough N.J

Service you can feel confident about
I always feel confident in the service provided at Amwell Automotive. It's great having Diane at the front seat answering questions and scheduling appointments. Kevin and Pat are reliable, courteous and helpful when deciding what issues to address first. I have been a customer for many years and will remain so for many more. Elizabeth O.
Lambertville N.J

Lucky to have Amwell Automotive.
Their work is always done promptly, accurately and clearly defined.
Door-to-door service available and appreciated. Pat K.
Lambertville N.J

Regular maintenance pays off!
I've been taking my vehicles to Amwell Automotive for more years than I can remember. My Lexus GX 460 now has over 250k miles and runs like it's new. Kevin and Pat offer great advice on maintaining all of our vehicles. Their service is always excellent. Mike L.
New Hope P.A

Honest and Informative
Kevin is great to talk with about my car concerns--he actually listens to everything I tell him and answers my questions in detail and with possible options. I appreciate knowing what needs to be done now and what can wait, documented in easy itemized format with pictures. Diane at the desk is always pleasant and professional. Nice friendly laid back place--so glad I found Amwell Auto! Laurie R.
Titusville N.J

Great communication. Honest. Reliable . Friendly!
Kevin and his crew are awesome! These guys know cars and then some! Always a great experience. Rob C.
New Hope P.A

Nearby and professional
This is the first time I used kevin's services and was very, very pleased with the efficiency, professionalism and the end result. My wife has been going to Amwell with her car for years, but I continued to go back to the dealer. From now on, it's Amwell Automotive and Kevin for m Mindy T.
Lambertville N.J

The best
We have used Amwell Auto for years and would recommend to anyone Art G.
Lambertville N.J

Outstanding!
The technicians at Amwell Automotive utilized high end diagnostic equipment and were able to quickly determine Issues my vehicle was exhibiting was due to the vehicle had been running on an outdated version of its operating software. This is certainly not something any garage would be able to do. They reprogrammed my vehicle's "Powertrain control module" to the latest available calibration, an ability normally Only afforded to the dealership
Since then all the random drivability concerns are gone, the "check engine light" is not lit, I passed inspection AND I'm getting better gas mileage than ever!
Thank you!!!!! Tim V.
Stockton N.J

Service as usual
Very good service as usual. Have taken both cars, past and present, for many years. Ron W.
Lambertville N.J

So pleased!
I am so please I found a reputable, trustworthy and accommodating auto repair shop.
They explained everything they did completely and also included pictures.
They were very respectful and I highly recommend them! Barbara H.
Lambertville N.J

Top quality work at an affordable cost
I have been a customer of Amwell Automotive since they opened. They consistently deliver high quality repairs and automotive maintenance for which I am grateful. In addition, they have been quite involved in the community and generous when asked to donate to educational fundraisers as well as helping repair emergency response vehicles.

An excellent company and a great member of our community. Doug G.
Lambertville N.J

reliable
Kevin, Patrick and the Amwell team have consistently provided honest operational information and service for my vehicles without 'selling' service. Trust is sometimes hard to find, but I found it here. THANKS ! David B.
Lambertville N.J

Peace of mind and auto repair
What I appreciate most about Amwell Automotive is that they have demonstrated their honesty and their work ethic with every service and repair. I have been a customer since they opened and I appreciate the peace of mind that comes as a customer. Doug G.
Lambertville N.J

Excellent and Prompt Service
I took my Honda in for a 120k service. Amwell Automotive did a great job servicing my car in quick and efficient manner. Kevin and Diane are very pleasant people. Great company. Timothy K.
Lambertville N.J